Developing Leaders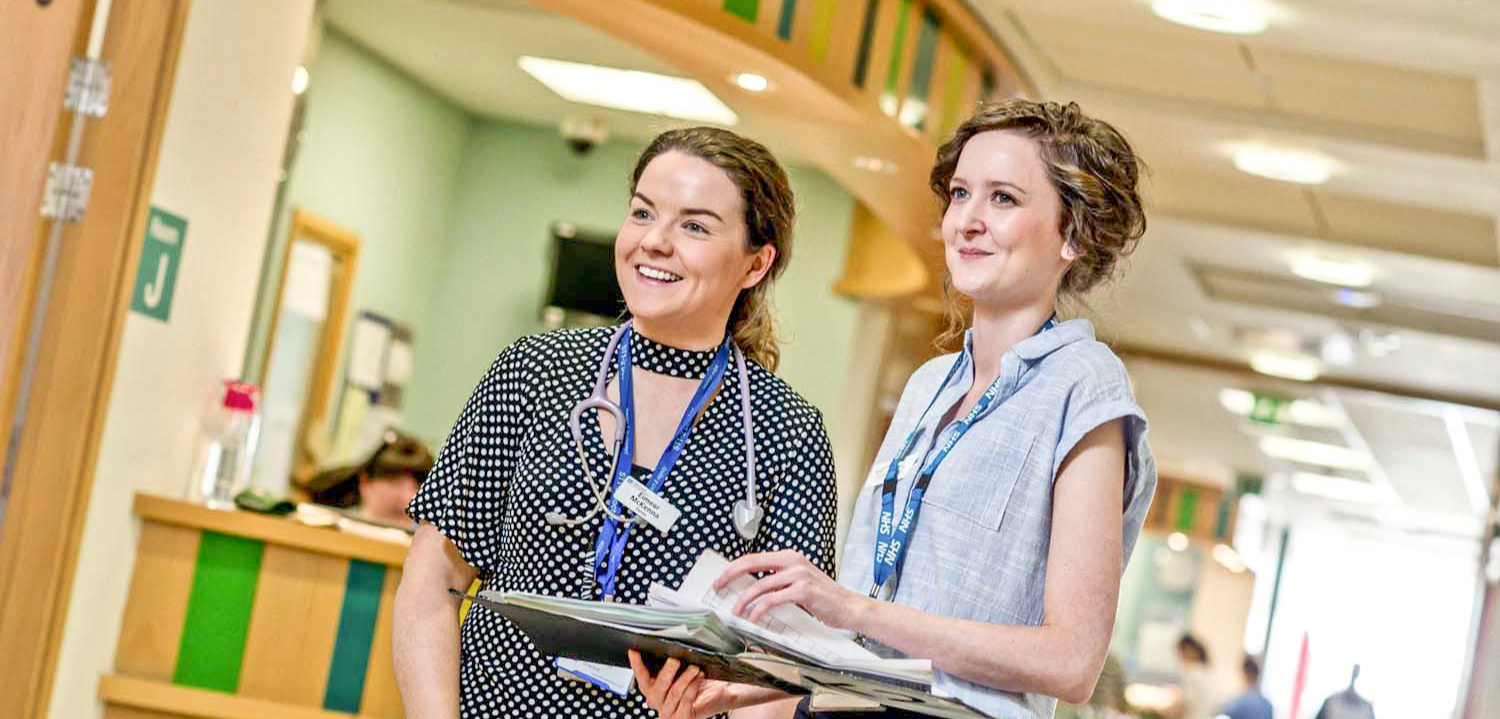 In addition to core training and development programmes the Western Trust's Management and Organisation Development Team has collaborated with the Ulster University and the Institute of Leadership and Management (ILM) to offer the following accredited programmes.
---
Diploma in Health and Social Care Management
The Post Graduate Diploma is a University of Ulster validated programme of study supported by the School of Criminology, Politics and Social Policy. Successful students from this programme can progress to the third year of the Masters in Public Administration (MPA). This is also an Accredited programme for Social Work, which offers an opportunity to gain 6 Leadership and Strategic Award requirements from NISCC.
ACTIVATE has been designed for Lead Clinicians, by senior clinicians and leadership development professionals in the Trust. We recognise that the need to balance high-quality, safe and compassionate care with a management role has particular challenges and this programme aims to support doctors in leadership roles to develop and improve their leadership knowledge and skills.
The INSPIRE programme is designed to support the Western Trust's succession planning process and to equip Middle Managers to deal successfully and confidently with the range of challenges in their role.
GROW is aimed at employees preparing to take on a leadership role within Health and Social Care. The programme exposes participants to a range of challenges at the appropriate level to enable them to deal with the many complex situations across systems and boundaries they find themselves in whilst providing innovative and practical solutions to ensure positive outcomes. It is hoped that upon successful evaluation of the pilot.
---
Vocational Training 
Our Vocational Training Assessment Centre offers nationally recognised qualifications. Staff can access a range of City and Guilds and ProQual Levels 2, 3, and 5 qualifications in the following areas:
Health and Social Care
Health and Social Care Support
Clinical Healthcare Skills
Allied Health Profession Support
Clinical Healthcare Support
Decontamination