Erne Hospital
The South West Acute Hosptial's predecessor was the Erne Hospital, located in Enniskillen on the Cornagrade Road.
Up until 7.59am on 21 June 2012, the Erne Hospital provided a range of acute services, including a 24 hour Accident and Emergency Department.
The main hospital building consisted of four floors providing ward-based accommodation for medical, surgical, gynaecology, assessment unit, critical/intensive care, main theatres and day case theatres together as well as outpatient services. Connected accommodation incorporated maternity and neo natal services, a medical rehabilitation unit including a medical ward, coronary care and care of the elderly with a range of Allied Health Professional services in close by for example, physiotherapy, occupational therapy and podiatry.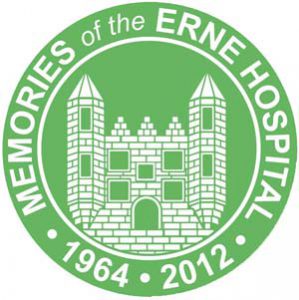 The Erne Medical Centre which has five GP practices is located behind the Erne hospital site.
As the Erne Hospital in Enniskillen came to the end of its time in service, we asked staff members, past and present, what their memories were of working in a facility that now holds 50 years of history. Watch our video playlist of staff sharing their memories of the Erne.