What Matters To You?….. Matters To Us.
09/06/2020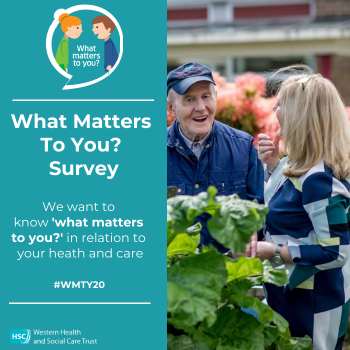 Today on global 'What Matters To You'? Day ( Tuesday 9 June) we are launching a short survey to help us understand what you value the most about your health, wellbeing and care.
Over the past number of months, our health service has been through many changes. Asking 'What Matters To You? now,  has never been more important.  Please take the time to complete the short survey click here.  The survey has five questions, is anonymous and is open to everyone, including past and present patients, caregivers, clients, our staff and the general public. We look forward to hearing from you.