Western Trust Welcomes City Deal Announcement
08/03/2021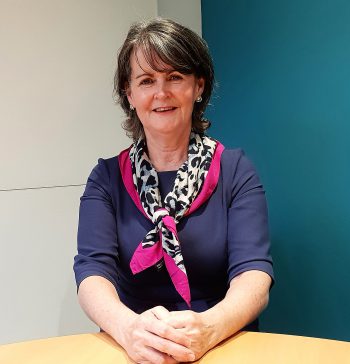 Our Chief Executive, Dr Anne Kilgallen, has welcomed the award of the transformational City Deal package for the City of Derry and Strabane District Council area.
The programme will see an overall investment of up to £250 million into the North West region, with a funding package delivered directly through the City Deal and Inclusive Future Fund of £210 million from the UK Government and the Northern Ireland Executive.
Derry City and Strabane District Council and its project delivery partners are contributing additional funding of circa £40m which will bring the total investment to around £250m.
The award represents the largest ever single investment package by Government into the Derry City and Strabane District Council area and will have many positive implications for Health Care provision in the North West.
Officially announced at an event held at the Guildhall, Derry/Londonderry on Wednesday 24th February, the event was attended "virtually" by a host of political and civic leaders, including Rt. Hon Arlene Foster MLA, First Minister; Michelle O'Neill Deputy First Minister MLA and representatives of the Western Health and Social Care Trust.
Commenting on the City Deal announcement, Dr Kilgallen, said: "On behalf of the Western Trust I am delighted to acknowledge the work led by Derry City and Strabane District Council in their efforts to secure the unprecedented funding now agreed through the City Deal and Integrated Future Fund Initiatives.
"The wider strategic importance of this proposed investment relative to the Trust's own significant investment plans include the on-site facilities for the new medical school at Altnagelvin and our proposed investment in Strabane Health & Care Hub and for the THRIVE initiative.
"These proposals provide very significant opportunities for not only the wider economic and social wellbeing of the city and district, but also in relation to the enhancement of our services and the recruitment of medical and other health professionals to the Western Trust.
"In parallel with these important initiatives, the Trust has significant Trust investment proposals for a Health & Care Hub within the city side of Derry/Londonderry.
"This parallel investment which we remain hopeful of receiving OB1 business case approval in the coming weeks will allow site procurement and commence detailed design development and will further compliment the £210m already secured for investment within this region."
The City Deal for the Derry City and Strabane District Council area is an historic and exciting intervention that will contribute to the building of a stronger, more competitive, resilient and inclusive economy, delivering higher paid jobs and contribute to creating a more regionally-balanced economy over the coming years.
More information on the City Deal can be found here: https://www.derrystrabane.com/citydeal