Western Trust Strategic Capital Development Director recognised in New Year Honours List
31/12/2020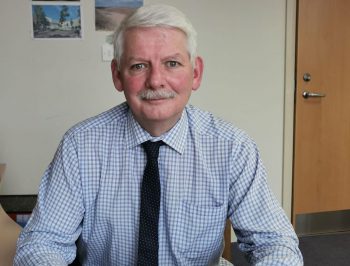 Chief Executive of the Western Health and Social Care Trust (Western Trust) Dr Anne Kilgallen has extended her warmest congratulations to Alan Moore on his much deserved recognition in the Queen's New Year Honours List.
Alan, is the Director of Strategic Capital Development for the Western Trust and receives the Officer of the Order of the British Empire (OBE) for his services to Mass Incident Emergency Planning in Northern Ireland.
Paying tribute to Alan, Dr Kilgallen said: " Alan has for many years worked through the CAWT (Co-operation and Working Together) partnership to enable sharing of expertise and experience in responding to health emergencies. This has brought benefit for many in terms of the quality of training that's been made available including most recently an update on early lessons from the COVID experience. His award is richly deserved."
Commenting on the award of the OBE, Mr Moore indicated his absolute delight at receiving this prestigious National Honour in recognition of his contribution to cross border mass incident emergency planning.
He went on to say that in accepting the award he wished to do so on behalf of all health service colleagues within the Co-operation and Working Together (CAWT) partnership and those national and international organisations involved in planning for a joint medical response to major emergencies  within either jurisdiction within the island of Ireland or internationally.
An OBE is awarded to recognise extraordinary contributions to the country.