COVID-19 Vaccination Programme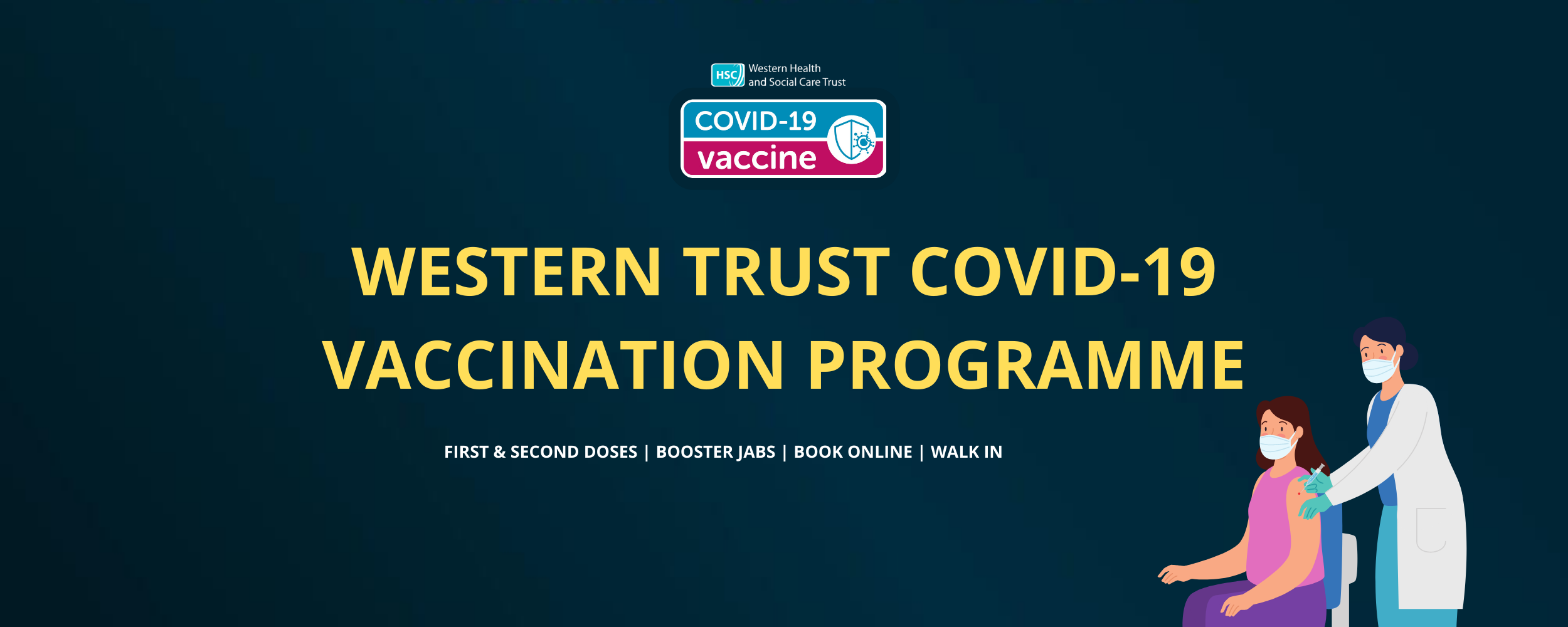 Updated | 19/09/23 @ 10:00
The Western Trust continues to offer vaccinations to all those eligible for COVID-19 jabs.
The COVID-19 Autumn booster is now available to all those eligible – see Autumn Booster section for full details
First and Second doses as part of the primary immunisation programme are still available.
Our vaccination hubs are located at our three hospital sites at Atnagelvin Area Hospital, South West Acute Hospital and Omagh Hospital and Primary care Complex. See Public Vaccination Timetable section for full details.
Clinics will accommodate both booked appointments and walk-ins.
See Public Vaccination section below for the full timetable of clinics being held this autumn/winter.
---