Western Trust best in Northern Ireland for meeting cancer targets
08/04/2020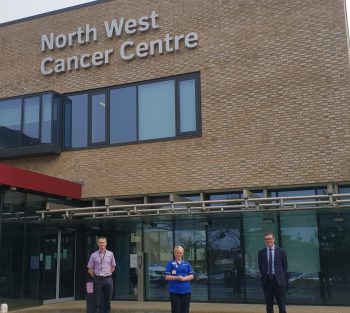 The Western Trust has continuously performed well against the Ministerial cancer waiting time targets and we remain committed to ensuring our cancer patients receive high quality, treatment and care at the North West Cancer Centre and across all our cancer specialties.
According to the latest figures (October – December 2019) published by the Department of Health, the Western Trust continues to be the best performing Trust in a range of key Cancer services including:
98% (October, November and December) in meeting the 31 day target – The number of Patients first treated following a decision to treat.

100% in meeting the 14 day target – The number of Patients first seen by a breast cancer specialist following an urgent referral for suspect cancer.
Geraldine McKay, Director of Acute Services at the Western Trust said: "On behalf of the Trust Management Team, I would like to commend and thank all of our staff working in cancer services for their tremendous efforts to bring high quality treatment and care to our patients.
"The Trust is continuously striving to improve its performance and is committed to patients being seen and treated as promptly as possible. Healthcare professionals are working hard to address any wait for diagnosis and treatment as promptly as possible while ensuring that appropriate, quality care is provided to our patients at all stages of their cancer journey."