Urgent Care Home Support Appeal to Western Trust Staff
30/11/2020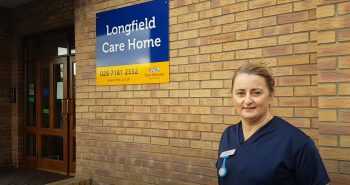 Some of our Care Homes urgently need our support and we are appealing to our staff in the Western Trust to consider putting your name forward to cover shifts and help many of the most vulnerable in our Community. Again, we are appealing to all staff for any support you can give, no matter how little, as every hour offered is valuable.
Full details and information is available on Staff West.
For anyone who is not a Trust Staff member and is interested in registering to the Workforce appeal then details can be found here.
The most vulnerable members of our local communities need our help. Independent Care Homes in the Western Trust area are dealing with very challenging circumstances at present and it is vital that we support these facilities to deliver essential care.
Thank you to all our Trust staff who have volunteered to join our multi-disciplinary teams in 4 localities; Enniskillen, Omagh, Strabane and Londonderry/Limavady. These teams are working within each locality to deliver a range of services for residents and their families.
We are appealing for more Trust staff to volunteer for temporary deployment to roles within these teams. We are looking in particular for care assistants, nurses (all bands), nursing assistants, social workers, social care support, Allied Health Professionals and domestic / catering services.
For full details and information – Click Here
If you feel you might be able to help, then we urge you to consider putting your name forward. To volunteer, please e-mail the following information as soon as possible to marina.mcshane@westerntrust.hscni.net
First Name
Surname
Band
Job Title
Department
Location
Hours per week
Manager