Tickets on Sale for Friends Together Christmas Concert
19/11/2021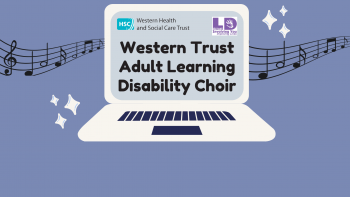 Tickets are now on sale for the Friends Together Christmas Concert. The Friends Together Choir is made up of Western Trust LD service users, parents/carers and staff who will perform on the day!
The Concert is on the 16th December at 2:30pm at Alley Theatre, Strabane. The concert will be compered by Micky Doherty.
Due to COVID Restrictions Tickets are limited. Tickets are FREE, to book contact the Alley Theatre, Strabane on 028 7138 4444.