World Breastfeeding Awareness Week 2022
01/08/2022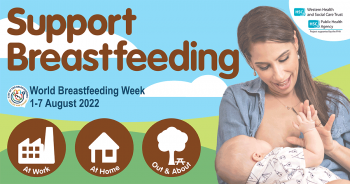 We are supporting World Breastfeeding Week from 1 to 7 August 2022. This year the campaign theme focusses on education and support.
The benefits of breastfeeding for mother and baby are widely recognised and it is vital that we continue to educate society and work to support breastfeeding mothers on their journey.
This year the Western Trust will be sharing videos on social media around the support available for breastfeeding mothers. There will also be information stands across the three hospital sites on the Monday 1 August 2022.
For local businesses there will be a zoom awareness session on Wednesday 3 August 2022 from 10.30-11.30am. The session will focus improving knowledge on breastfeeding, how to support a breastfeeding mother in your workplace and information on how to join the 'Welcome Here' scheme.
To register for this event please visit the site below:
https://westerntrust-hscni-net.zoom.us/meeting/register/tJIvdeqrqzwrGNCT9i3H5nL07B6QrZ-gTxVR
The Trust will also be supporting 'The Big Latch on' breastfeeding event on Saturday 6 August 2022 with information and support ava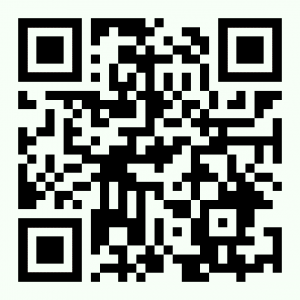 ilable to mothers on the day.
As a Trust, we recognise that they need to do more to educate and support not only women, but their families and the wider community.  To shape and develop future breastfeeding support services, we welcome your feedback. Please scan the QR code below to complete our Survey.
For additional information on World Breastfeeding Week 2022 visit www.worldbreastingweek.org .
For further information on breastfeeding and how you can help support breastfeeding mothers visit www.breastfedbabies.org
Download / Print the Tongue-Tie Service Information for Parents Booklet here.