Short Break Provision in Derry/Londonderry – COVID19 Update
12/10/2020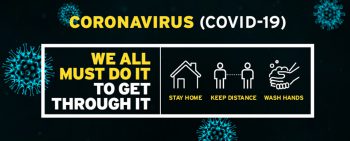 The Trust's Adult Learning Disability Service has been experiencing increased levels of Covid-19 related staff absence particularly in the Derry/Strabane areas. Two areas of particular challenge are the Trust provided Short Breaks (The Cottages) where 50% of staff are currently absent from work. Similarly the Trust provided Supported Living facility in Derry City-side, consisting of four houses and with a staffing compliment of 20, currently have 15 staff absent and are also managing Covid-19 positive service users in two of the houses.
Efforts to secure adequate staffing levels from Bank and Agency have not yielded the required safe staffing levels. The Trust has made the decision to temporarily suspend the Learning Disability Short Break service with immediate effect. This decision has been made to ensure adequate and consistent staffing for the Supported Living on 24/7 prioritised areas. This re-prioritisation of services is in line with the Trust surge plan.
This decision will be kept under review to ensure the minimum disruption and to enable the Short Break service recommence as soon as possible.