Safer Internet Day 2022 – 'All fun and games? Exploring respect and relationships online'
07/02/2022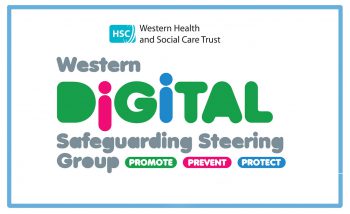 The Western Digital Safeguarding Group wish to remind everyone working with families, children and young people that Safer Internet Day (SID) is on Tuesday 8th  February. This is the UK wide day dedicated to help professionals and families focus on their use of the online or digital world and look at how to improve their experiences and safety online.
Safer Internet Day is a great opportunity to talk to children and young people about what they like to do online and discuss ways you can help to keep them safe. The theme for this year is 'All fun and games? Exploring respect and relationships online'. An important topic as so many children and young people spend lots of time online playing games either on their own but often engaging with others through their games.
Speaking ahead of Safer Internet Day 2022, Deborah Hunter, Assistant Manager, Health Improvement, Equality Involvement said,
"The Western Digital Safeguarding Group was established to ensure that all those working to keep our communities safe online, work collectively and effectively together. The Western Digital Safeguarding Group provides ongoing support to agencies to improve their knowledge of the digital world and the challenges for families."
Seamus Ward, Head of Health improvement, Equality Involvement added,
"Safer Internet Day provides a focus and theme to address key issues and current topic of concern for families. We look forward to supporting Safer Internet Day and have shared resources ahead of the day through our networks, which will enable organisations to incorporate some of the SID resources, messages and activities into their work with families and children and young people".
To find out more about the resources available for professionals and families for this Safer Internet Day visit www.saferinternetday.org.uk
For more information on the work of the Western Digital Safeguarding Group please email: health.improvement@westerntrust.hscni.net