NOW Group open new office
30/11/2021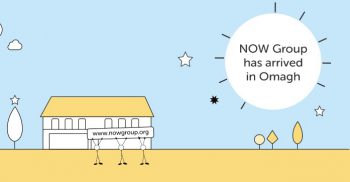 The NOW Group are pleased to announce that they have opened a new office in Omagh.
The office is located at: Anderson House, 34 Market Street, Omagh, BT78 1EE
The NOW 
Group wanted to let everyone know that their doors are open and services have commenced in the Fermanagh and Omagh areas. They look forward to meeting and celebrating with you all when it is safe to do so.
In the meantime if the NOW Group can support you or if you would like some further information on the services they offer, you can contact them:
Niamh Jones
South West Service Development Manager
Telephone: 07394565136
Email: Niamh.jones@nowgroup.org
or
Aisling O'Doherty
Now Connects Community Co-Ordinator
Telephone: 0739456134