No More Silos – Service User and Carer Webinar
02/02/2021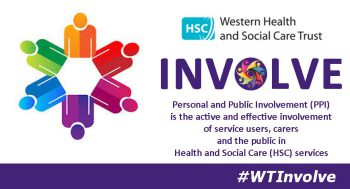 What is No More Silos?
No More Silos is a regional programme of work to improve Urgent and Emergency Care. It is focussed on 10 key objectives which each local Trust needs to achieve. In the Western Trust, this is being done through 4 work streams, working together to improve how the Trust delivers Urgent and Emergency care to our service users.
Webinar for Service Users, Carers and the General Public
We are hosting a webinar over Zoom for Service Users, Carers and the public so they can hear more about No More Silos in the Western Trust and to have the opportunity to ask questions to members of the project team. You will hear from those leading on each of the 4 work streams. This will take place on Wednesday 10th February from 3 – 4pm.
It is important we involve service uses and carers in the work of No More Silos. After the webinar there will be an opportunity for you to register your interest to become more involved in this piece of work, supported by the Trust.
If you are interested in attending
Register your interest by clicking on the Eventbrite link in the attached flyer and completing the online registration process. You will then be sent a Zoom link to join the session.
Please note: This Zoom session will be recorded to allow us to share the information with other groups who may not be able to attend on the day. During the session you can turn your camera off so you are not seen during the recording or if you wish to receive a recording of the event instead of joining live, this can be accommodated.