Neil Guckian begins role as Chief Executive
02/07/2021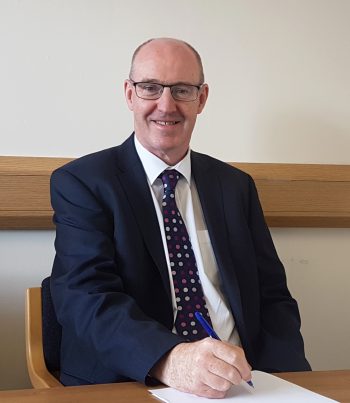 Neil Guckian – who was appointed as the new Western Trust Chief Executive in May, has taken up his role, starting July 1st.
Working previously as Director of Finance and Contracting with the Western Trust since he joined in August 2019, Mr Guckian has replaced former Chief Executive, Dr Anne Kilgallen, who steps down after four years in charge.
Mr Guckian has amassed over 20 years' senior executive experience within the Public Health Sector, having previously worked as Director of Finance & Estates in South-Eastern Trust for 10 years, Director of Finance for 11 years in the Northern Trust area and as Deputy Chief Executive of Causeway Trust.
Commenting on his first day as Chief Executive, Mr Guckian said:
"I am extremely honoured to take up my post of Chief Executive of the Western Health and Social Care Trust and I want to start by paying tribute to the work of previous CEOs Dr Anne Kilgallen and her predecessor Elaine Way for the solid foundations they have put in place."

"It is a privilege to be able to lead this organisation, which is filled with hugely dedicated, talented and driven individuals in our staff.

"This is a unique time for our Trust and we can be certain that the months and years ahead will bring with them new challenges as we move out of the pandemic phase and into the new post Covid-19 world. To be best positioned to meet these challenges we, as a Trust, must be at the forefront of innovative and transformative care.

"Regardless of what lies ahead, as Chief Executive you can be assured that my focus will remain firmly fixed on the health and wellbeing of our staff and on the improvement of the quality of care and outcomes for the people served by the Western Trust."