Intergenerational practice key to tackling ageism and social exclusion.
02/06/2023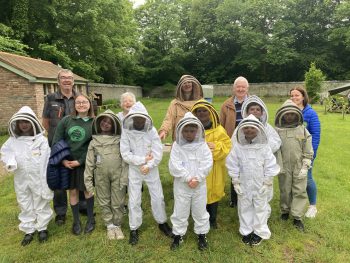 Intergenerational practice creates opportunities for positive, enjoyable, and supportive relationships which are key to tackling ageism and social exclusion.
Our Primary Care MDT Social Work Team from Glendermott Medical Practice linked with Oakgrove Integrated Primary School to join in the intergeneration programme.
Patients from Glendermott Medical Practice and children from Oakgrove Integrated Primary with Moderate Learning Difficulties ranging from P4-P7 came together over a number of weeks to participate in different activities. Over the weeks, the group joined in varies activities i.e, reminiscence, rock painting, chair-based exercise, gardening, and "Bee life" session.
Starting with crafts, exploring dance and movement, it aimed to develop participants' confidence and positive relationships between the generations. Participants of all ages commented how much they enjoyed seeing the smiling faces of each other. Participants got to know each other through a 'getting to know you' session, a fun soft ball activity session of Boccia. Younger and older participants collaborated and supported each other during each of the activities promoting respect. We linked with St Columb's Park House who facilitated two sessions, including gardening and "Bee Life" sessions.
The benefits of this intergenerational group were reducing social isolation, loneliness, shared learning and building connections. This programme highlighted the positive relationship building between the generations. All of the participants were very enthusiastic about the project and looked forward to meeting each other each week.