Holding onto Hope conference held at at the Everglades Hotel
08/02/2023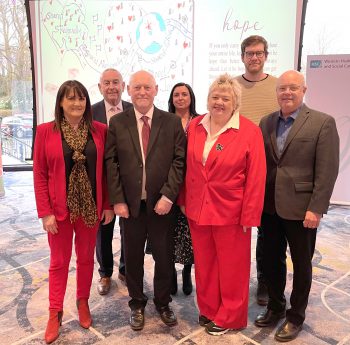 The Western Domestic and Sexual Violence Partnership (WDSVP) hosted a conference today (Wednesday 08 February 2023) held at the Everglades Hotel, Londonderry themed 'Holding onto Hope'.
It is hoped attendees of today's conference will increase their knowledge and understanding of the science of hope and implement it in their practice to ensure survivors of domestic violence receive support to help them overcome trauma, abuse and adversity.
Speakers included Judge Barney McElhome; Professor Chan Hellman, Co-founder of Hope Rising Oklahoma and founding director of Hope Research Centre; Luke Hart: Luke and his brother Ryan are award-winning domestic abuse advocates, authors and international keynote speakers. They share their stories as White Ribbon Ambassadors, Refuge Champions and National Centre for Domestic Violence champions.