Get a simple sexual health test as social society reopens
22/03/2022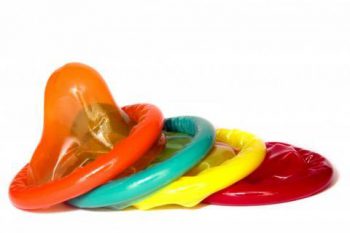 With society reopening and opportunities for people to meet up and socialise being restored, the Public Health Agency (PHA) is urging people to avail of sexual health testing if they are sexually active or intending to become sexually active soon.
Dr Gillian Armstrong, Interim Head of Health Protection at the PHA, said: "During the height of the pandemic many Genitourinary Medicine (GUM) clinics were initially closed to visitors and access to Sexually Transmitted Infection (STI) screening became limited for some. The reduction of STI testing and diagnosis noted in 2020 may mean an increase in people who are living in Northern Ireland with undiagnosed STIs, meaning they could be at risk of complications and of onward transmission to others.
"It is important to take steps to reduce the risk of harm to yourself and others. As society reopens we would urge those who are sexually active to take the necessary steps and get screened to prevent the spread of sexually transmitted infections (STIs).
"While figures tend to show a reduction in recorded diagnoses during the pandemic, we have seen that since 2018 there has been a year-on-year increase in infectious syphilis diagnoses in Northern Ireland. Once considered a disease of the past, it may mean individuals have forgotten about the need for awareness and vigilance surrounding this infection.
"Although half of those infected with syphilis show no symptoms, some may develop infectious sores. These sores may be painless, they may clear up on their own but symptoms such as a rash may develop later. If left untreated, syphilis can lead to serious health problems, including damage to the heart, brain and nervous system.
"Also, in recent weeks the UK Health Security Agency (UKHSA) issued an alert in light of rising cases of extremely drug-resistant Shigella infection in the UK. Again, just like syphilis, some people with shigellosis, which is caused by the bacteria, will have no symptoms. However, most of those who contract it will experience diarrhoea, a fever, and stomach cramps, so it is often mistaken for food poisoning. Symptoms usually begin one to two days after infection and last seven days.".
Dr Armstrong continued: "If you have unprotected sex, you are putting yourself and others at risk of getting an STI. If you are sexually active, always use condoms, limit your number of sexual partners and get tested quickly if you think you might be at risk.
"The only way to know if you have a sexually transmitted disease is to get an STI test. Getting a test is simple; you can order a home self-test kit for STIs, which is completely free, discreet and confidential. The test arrives to your address in a plain letterbox-sized envelope and can be ordered online at www.sh24.org.uk. You can also attend your local GUM clinic for screening."
Prevention
Dr John White, Consultant Physician in Sexual Health/HIV at the Western and Northern Health & Social Care Trusts, said: "As well as regular sexual health screening and using condoms, when infections like Shigella are about it is really important to practise good hygiene around sex.
Avoid oral sex immediately after anal sex, change condoms between anal or oral sex, and wash your hands with soap after sexual contact. Washing your hands often with soap and running water and taking other hygiene measures can help protect you and those close to you from infection.
"It's also important to be aware of the signs and symptoms that may indicate a STI. These infections don't only cause problems in the genital area – symptoms can also occur in the anal area as well as the mouth and throat – do not dismiss them, as delaying testing may have an impact on diagnosis and outcome. Speak to your GP or sexual health clinic, if you are unwell or think that you may be at risk. The sooner we identify an STI the better."
Information on looking after your sexual health, symptoms of STIs (as well as information on STIs which may be symptomless) and details of Northern Ireland GUM clinics can be found at www.sexualhealthni.info and www.nidirect.gov.uk/articles/sexual-health