Free Training Courses to those who deliver Health Improvement Activities
06/03/2020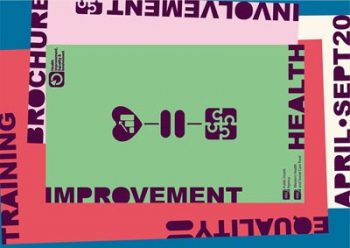 Our Health Improvement, Equality and Involvement (HIEI) Department, have published their latest training brochure. This brochure offers free training courses taking place right across the Trust between April and September 2020.
The Western Trust targets health inequalities within the West and aims to improve the health and wellbeing of all people who live and work within the Trust area. The HIEI Department works directly with staff and the public, as well as in partnership with other statutory, voluntary and community organisations.
Promoting the new 2020 training brochure, Seamus Ward, Head of Service HIEI, said, "The aim of our work is to build capacity and skills and assist in health improvement initiatives that matter most to our communities. With an additional four brand new courses added to our previous year's brochure, we will again be offering a wide range of training and courses that will support those working within and for our community across the Western Trust area. I encourage everyone to look over our brochure and consider where these free courses can help support you or your team's work."
"The HIEI Department is committed to service user and carer involvement to ensure that our programmes, projects and resources are responding to the needs of our service users. We continue to actively seek service users and carers to work with the HIEI team in shaping our training provision and development of new programmes so that our service becomes more responsive to your needs."
Click here to view the new training brochure. 
If you would like to register to attend any of our training, please complete and return the application form available here:
If you are applying for 'Cook It! Tutor Training' please complete the specific application below.
If you wish to support the HIE Department in shaping our health improvement services and training support, please contact Martin McCrory, martin.mccrory@westerntrust.hscni.net
If you wish to be included in our mailing database, please click on link in the Training Brochure.
All applications for training can be returned to health.improvement@westerntrust.hscni.net or via post to the address below.
Health Improvement. Equality & Involvement Department
Maple Villa B,
Gransha Park
Londonderry
BT47 6WJ