Free confidential Text-A-Nurse service for 11-19 year olds
23/05/2022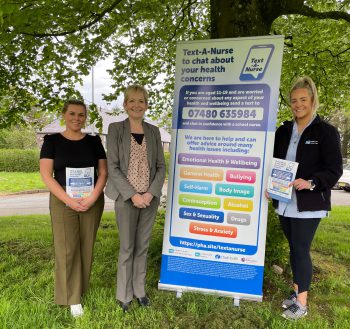 Are you aged 11 – 19 years old?  Are you feeling anxious about upcoming exams or have any health concerns? Then help and support is only a text away with our safe and confidential Text-a-nurse service.
The service allows young people to ask for help or advice via text message in a way which may be less uncomfortable than asking in person and provides a medium that facilitates interaction through a non-judgemental, confidential and respectful way. Some of the topics that young people may wish to discuss including mental health, bullying, sexual health, alcohol/drugs etc.
The service is manned by a team of specially trained Western Trust school nurses between the hours of 9am – 5pm Monday to Friday (excluding Bank Holidays) and throughout the school holidays and can be text on: 074 8063 5984.