Family Nurse Partnership Programme Christmas celebration event hosted at the Guildhall, Londonderry
27/12/2019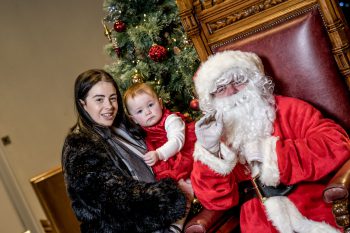 The Western Trust's Family Nurse Partnership programme held a Christmas celebration event on Thursday 19 December 2019 in the Guildhall, Londonderry to celebrate 9 years of the programme.
The programme, funded by the PHA (Public Health Agency), primarily focuses on the future health and wellbeing of the child and mother and centres on prevention and early intervention. Pregnancy and birth gives mothers the instinctive drive to protect their young, this is particularly apparent in first time mothers. The effects of preventative interventions in early life can produce measurable benefits in educational achievement, economic productivity and responsible citizenship.
Speaking at the celebration event Monica Martin, Supervisor, Family Nurse Partnership said: "We are delighted to welcome everyone here to the beautiful surroundings of the Guildhall for this wonderful celebration event. It is incredible to think that we are now in the 9th year of the programme and this event to celebrate our graduates who have completed this programme and to acknowledge the ongoing commitment by those clients currently enrolled."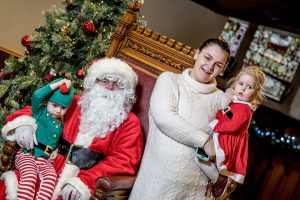 "Clients, their families and community representatives enjoyed a festive, fun event with an appearance from Santa Claus who presented a gift to all the children.
"Thank you to everyone for coming along and supporting this fantastic event and we look forward to continuing to support families across the Western Trust area through this programme in the future."