Creative Writing Awards
01/11/2022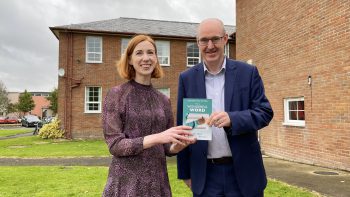 Thank you to all Staff who entered the Western Trust Creative Writing Competition.
The Western Trust Staff Wellbeing Team aim to create opportunities to encourage staff to focus on health and wellbeing. COVID19 restrictions encouraged us to get creative hence the Western Trust Creative Writing Competition was born: Staff were invited to submit an entry for the Short Story or Poetry Category. Entries were judged by five local Judges who warmly welcomed the vast array of writing styles and imaginative feasts that were presented to them.
The winners for the POETRY CATEGORY were…
1st – Matricia – Fionnuala McCullagh, Pharmacist
2nd – The Therapist – Shane McCarney, Consultant Clinical Psychologist
3rd – Insert Emoji – Madalina McCrea, Consultant Anaesthetist
3rd – Walks by a Misty Lake – Ciaran Magee, IMT2 Doctor
The winners for the SHORT STORY CATEGORY were…
1st – The Love of Her Life – Shauna Nolan, Senior Accountant
2nd – Following the Tracks – Joy Moly, ICU Nurse
3rd – It's A Wonderful Life – Sandy Nelson, ED Consultant
3rd – Who Am I? – Michelle McElwee, Healthcare Assistant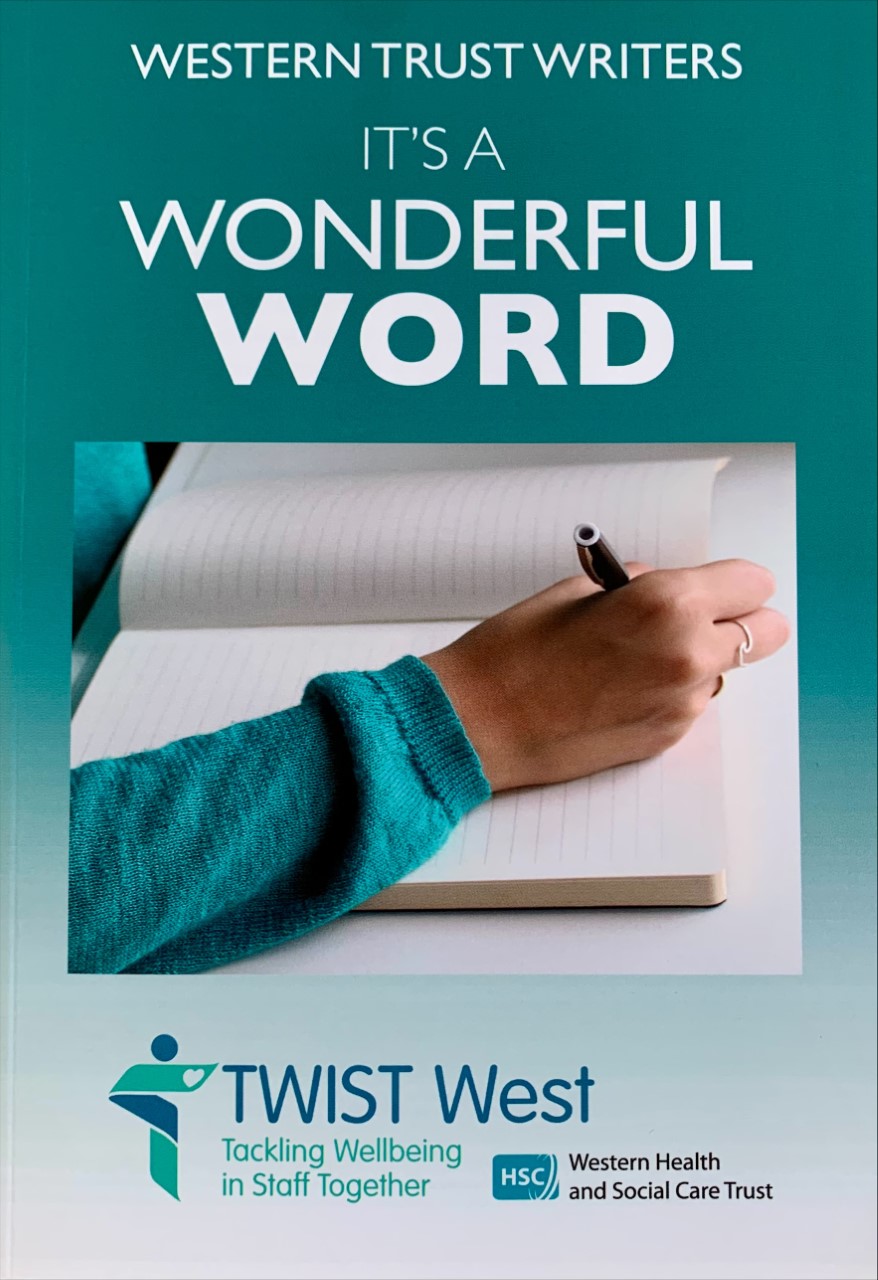 On Friday 21st of October, we held our first Creative Writing Awards Event. Chief Executive, Neil Guckian awarded prizes to the competition winners and congratulated all present for contributing to the Western Trust Publication – It's A Wonderful Word: A beautiful book of Poetry and Short Stories, all penned by Western Trust Staff.
Thank you to The Guildhall Press, Libraries NI, Reading Rooms, Arts Care and the Judging Panel for your time, dedication, advice and willingness to help this project find fruition, you have been wonderful.
It's A Wonderful Word is a beautiful book of both heart-warming and heart-wrenching works of art; when our words find a page, there are no imaginative boundaries our minds cannot cross, we are free to write how we wish. The Staff Wellbeing Team wish to extend a huge and heartfelt thankyou to every member of staff who took the time to explore their gift of writing, thank you for sharing your gift.
If you are a member of Western Trust Staff and would like to receive a free copy of this book – please provide your details via the link: Book Request Form