COVID-19 vaccination programme opens to all over 18
28/05/2021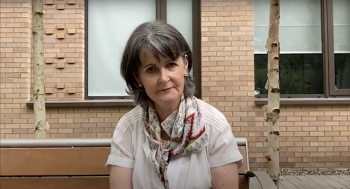 The Western Trust has welcomed news from the Department of Health that the vaccination programme in Northern Ireland has opened for everyone aged 18 and over.
More than one million people have now had at least one dose of the COVID-19 vaccine – over 70% of our adult population – and more than 625,000 (over 40%) have received two doses. Opening the booking system to all adults is another important milestone in the vaccination programme, which was launched less than six months ago.
Commenting on the expansion of the programme to everyone over 18, Western Trust Chief Executive Dr Anne Kilgallen, said:
"We are really proud that every adult in Northern Ireland can now be vaccinated against Covid.

"This is a significant and important milestone for us all and the message is very simple: if you are over 18 the booking line is open for you.

"We really need to keep the pace up. The vaccination programme is having a really significant impact on all of our work.

With far fewer people being admitted to hospital with serious illness, we can see and feel the difference. I would encourage everyone who is over 18 grab this opportunity to get vaccinated – get safe and stay safe for all of us."
Health Minister Robin Swann said:
"I am delighted that our vaccination programme is now open to all adults in Northern Ireland. I know this will be very welcome news for young people who have been waiting patiently for their turn to get the jab.

"This announcement is another important milestone in the drive to get as many people vaccinated as quickly as we can, so that we can see a return to normality. The tremendous success of the vaccination programme has brought great hope and has helped to enable the recent further easing of restrictions. The expansion of the vaccination programme, well ahead of schedule, to everyone aged 18 and over is testament to the hard work and dedication of all those involved in delivering the vaccine throughout Northern Ireland."
In line with the latest JCVI advice, anyone aged under 40 can book their vaccination at a Trust centre in order to receive the Pfizer vaccine.
Chief Medical Officer, Dr Michael McBride, added:
"I know that many young people will be very keen to book their jab now that they're eligible for vaccination. It's important to understand that while the risk of severe disease is lower in young people, some may become very ill and, of course, they can pass on the virus to others who may be more vulnerable.

"We're dealing with the emergence of new variants and we all have a part to play in keeping each other safe. I would urge everyone aged 18 and over to book a slot for vaccination, including those in older age-groups who have not yet stepped forward. Together we can make a difference."
The successful vaccination programme is being delivered by the Western Trust through a range of initiatives, including the operation of three vaccination centres, located at Foyle Arena Derry/Londonderry, Omagh Leisure Centre and Lakeside Leisure Centre, Enniskillen.
All three Mass Vaccination centres have been set up in partnership with Derry City and Strabane District Council and Fermanagh and Omagh District Council through a collaborative working agreement.
The Trust has also facilitated vaccination delivery through its District, Community and mobile Nursing teams who have reached out to vaccinate specific vulnerable groups, including those in care homes, in supported living and members of the homeless community.
This impressive achievement has been delivered through the coordinated efforts of Western Trust staff working closely with Multi-Agency groups and volunteers from across the Trust area.
Those who  meet the eligibility criteria can book their vaccination by visiting the online booking portal https://covid-19.hscni.net/get-vaccinated/; or by calling the regional booking line on 0300 200 7813 from Monday to Friday from 8.30am to 5.30pm.
Anyone invited to attend one of the Mass Vaccination Centres is reminded to wear a face covering (unless exempt for medical reasons), adhere to social distancing rules and bring along their booking reference number, ID and, if possible their Health and Care Number (HCN).