Could YOU be Conor and Alex's forever family?
28/01/2020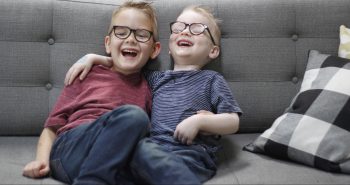 Conor and Alex* are brothers who are full of fun and adventure. Conor is 6 and Alex is 5 years old.
Conor is confident, outgoing and enjoys playing with other kids. He is loving and caring towards his younger brother and has a great sense of humour.
Conor loves bouncing on the trampoline, riding his bike and playing football. He also enjoys arts and crafts and building Lego.
Alex is sociable, curious and is always asking questions. He has just started drama class and regularly steals the show.
Alex would sit for hours drawing and colouring or doing jigsaws. He also enjoys riding his scooter, singing, dancing, and dressing up as his favourite superheroes.
Conor and Alex have a genetic condition which may affect their development; but they are making lots of progress with their speech and learning and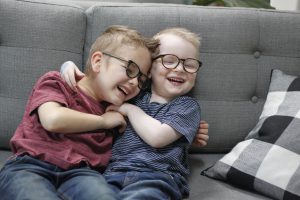 both are coping well in mainstream school.
Conor and Alex currently live in separate foster placements and urgently need a forever family who will love and help them grow up together.
Ideally we are seeking an adoptive family, but are also interested in hearing from anyone who may be able to offer Conor and Alex a long-term foster home.
You do not need to live within the Western Trust area and may live anywhere in Northern Ireland.
To hear more about Conor and Alex contact
Catherine McKevitt on 07824331498 or
E: catherine.mckevitt@westerntrust.hscni.net