Conversations Underway to Develop a New Model for Adult Learning Disability Services
30/08/2019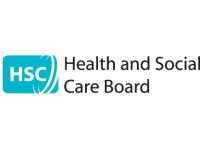 The Health and Social Care Board (HSCB) is developing a new Regional Model for Adult Learning Disability Services, one that ensures that service users and their families have access to the services they need regardless of where they live.
This new model will also inform future services, taking account of population changes, experiences and the needs of adults with learning disabilities and supportive roles played by statutory, community and voluntary sector providers across the region.
The HSCB is working alongside all five Health and Social Care Trusts engaging with adults with a learning disability, carers, Health and Social Care staff and those working in voluntary and community organisations to seek their views on services. Conversations are focusing on six key themes; Transitions, Accommodation, Care Support, Health and Well-being, Assessment and Treatment, Meaningful Lives and Citizenship.
It is hoped a report will be produced on this work early in 2020. Your voice matters so please take the time to provide HSCB with your views.
Three surveys have been developed to support the discussions and engagement that are currently underway. Anyone with an interest in services for adults with learning disabilities is asked to access the surveys and have their say at www.hscboard.hscni.net/our-work/social-care-and-children/learning-disability. 
The surveys will be available from August 5th – September 11th 2019