Celebrating our Dietitians as part of Dietitians Week
06/06/2023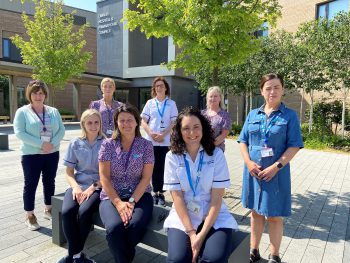 This week we are showcasing the important role our Dietitians play in every stage of life from pre pregnancy to end of life care during Dietitians Week from 5 June to 9 June 2023.
Dietitians Week is the British Dietetic Association's annual celebration of Dietitians, Dietetics and those that work to support them. This year we are talking about #WeAreDietetics to explain the breadth and diversity within the Dietetic profession and make the case for more investment in Dietetic services.
Dietitians support patients with all kinds of medical conditions, including paediatrics, obesity, malnutrition, cancer, renal disease, stroke, diabetes, covid response and eating disorders to name just a few. They work in a huge range of fields, from the health service and public health to industry, the media and academia.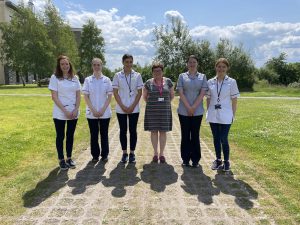 Joanne Casey, Western Trust Nutrition and Dietetic Head of Service, Primary Care and Older Peoples Services said:
"We have over 50 Dietitians working across the Western Trust area, from Limavady to Lisnaskea, in a variety of settings including our acute hospital sites, community clinics and specialist areas as an integral part of multi-disciplinary teams providing tailored and individualised diet and nutritional advice to our service users. Our team is supported by our fantastic clerical team and Dietetic Support workforce who are fundamental to the delivery of care across the Western Trust.

The title 'Dietitian' is protected and regulated by the Health and Care Professions Council. Our Dietitians work within strict guidelines and we are highlighting the importance of seeking nutritional and diet advice from a qualified and registered health professional. You can access the Dietetic Service through any health professional including your GP, health visitor, district nurse, consultant, nurse or other professional who will refer you if it's appropriate to do so."
Joanne added:
"Being a Dietitian is an extremely rewarding career. Dietitians work very much as part of a multi-disciplinary team and the role is continually evolving to ensure better outcomes for our patients. I would recommend anyone thinking about a career in the health and social care sector to consider becoming a Dietitian."