A Day in the Life of Clinical Trials
20/05/2021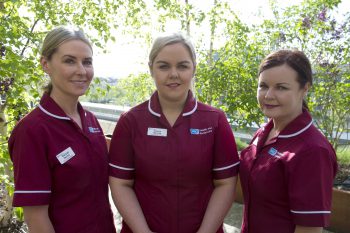 In 1747, on board HMS Salisbury, James Lind carried out one of the first controlled clinical trials recorded in medical science. He proved oranges and lemons were a cure for scurvy by taking 12 men suffering from similar symptoms of scurvy, divided them into six pairs and treated them with remedies suggested by previous writers:
a quart of cider a day
25 drops of elixir of vitriol, three times a day
half a pint of sea-water a day
a nutmeg-sized paste of garlic, mustard seed, horse-radish, balsam of Peru, and gum myrrh three times a day
two spoonfuls of vinegar, three times a day
two oranges and one lemon a day
By the end of the week, those on citrus fruits were well enough to nurse the others.
Clinical trials are medical research studies involving people which aim to test whether different treatments are safe and how well they work. Some trials involve healthy members of the public and others involve patients who may be offered the option of taking part in a trial during their care and treatment.
Why we need clinical trials
Trials provide definitive and reliable evidence on whether a new cancer treatment or intervention should be used or not (UK 1939 Cancer Act)
Some of the improvements for patients we look for in clinical trials
Earlier detection of cancer through blood tests or imaging scans to predict who is at risk of getting cancer
Detecting cancer early, or cancer returning
Which patients will respond to the treatment
More effective treatments than the current standard
Living with and beyond cancer and its treatments
Control of symptoms or side-effects
Follow-up; clinics run by nurses; data-driven/risk-based
"Survivorship"; recurrence, second cancers, other illnesses
Long-term effects as more people are living longer
What is it like working as a Clinical Trials Nurse?
Clinical research is a team effort. Clinical Research Nurses have a specialist focus, in the collection of data, and quality control. Data integrity is of the upmost importance for the value of the results of the research and most importantly the safety of our patients
What does your job involve?
We help in the setting up of clinical trials within the NWCC. The oncology/ haematology research nurse's primary role is to ensure completeness, accuracy and compliance with each protocol and to assist principal investigators and co- investigators of clinical studies in coordinating and facilitating the activities of participants in clinical research protocols.
When the patient is enrolled into the clinical trial, the research nurse ensures that the trial is carried out correctly. We walk the journey with the patients, arrange all their assessments r-rays, CT scans, blood samples, follow up, and are at the end of the phone if they have any questions or queries. We work closely with the principal investigators of the studies and educate other healthcare professionals about the clinical trials open within the NWCC. We work closely with the researcher's pharmaceuticals industries and various research networks and ensure all aspects of governance are covered before commencement of a new clinical trial.
We currently have 7 open clinical trials here at the NWCC.
What do you enjoy most about being a Clinical Trials Nurse?
It's interesting and challenging being at the forefront of research, knowing there are new treatments, new drugs being developed that we can offer our patients' that they otherwise have no access too other than taking part in a clinical trial.
We are also able to build relationships with patients as we see them consistently throughout their treatment. Every day is different and we love our job.
From the patient perspective, being involved in a clinical trial brings many benefits.
We asked one of the patients on a clinical trial at the minute about her experience. She explained
"Before I went on the trial, everything was fully explained to me. I have had some side effects but these are manageable. I hope that the research will be useful not only for myself but for other people I the future.

Originally, the oncologist discussed a trial with me, but I was not suitable for it so when this new one came up, I jumped at the chance and I hope that it will give me good results.

I was absolutely made feel safe. All the information was explained and I had written information home with me. One of the things that is explained, is that you can stop at any time.

I feel that being involved in a clinical trial means I get more monitoring that I would if I was not on a trial. I feel the process is well managed, I am well looked after and any set backs are dealt with straight away."