5 Star Group Host Valentine's Disco
11/02/2020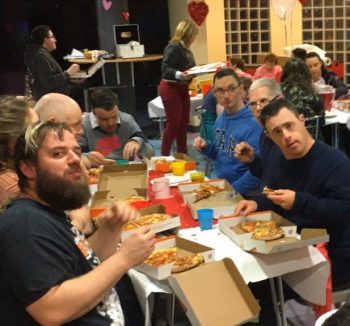 5 Star Group is a safe social outlet for over 25's with a learning disability from Omagh and the surrounding area.
5 Star Group meet on a Monday night in Omagh Youth Centre, from 5:00PM – 7:00 PM..
The 5 Star Group held a Valentine's Disco on Monday 10th of February.  See picture gallery below.
For enquiries please contact Eva on 078 3537 0564