COVID19 Community Planning Updates
Dr Bob Brown, Director of Primary and Older People's Care and Executive Director of Nursing, provides a latest update message to staff and the Community. Click here to read more.
---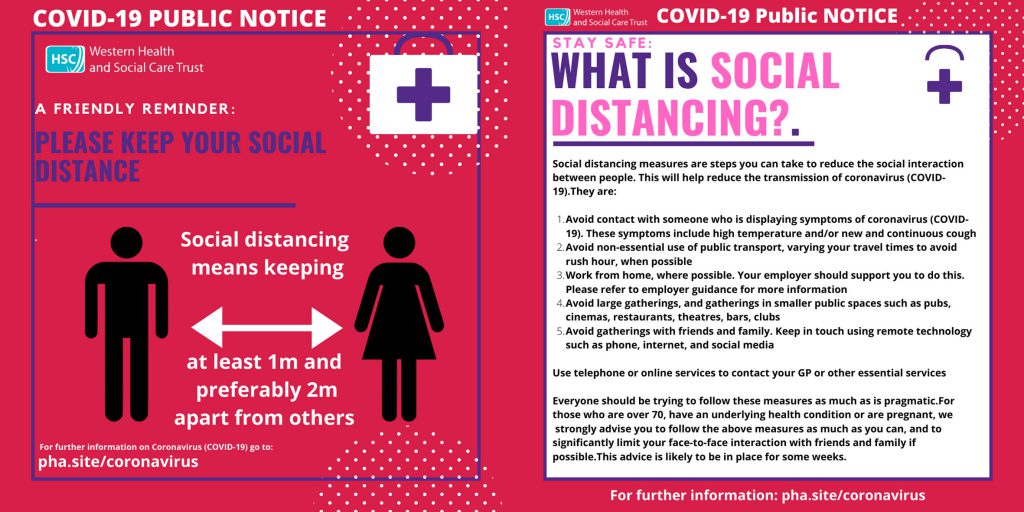 Updates with information and guidance, in line with the Public Health Agency, will be published here as and when they become available.
---