ALD – Latest Information and Updates

---
October 2020
Pathfinder Carers Working Group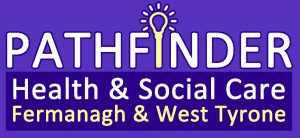 Western Trust Chief Executive, Dr Anne Kilgallen, said: "We see Pathfinder as creating a whole new conversation about Health and Social Care in Fermanagh and West Tyrone. It means taking a detailed honest look at what we're doing and whether we can do it better."
View the Pathfinder Carers Group Document for an insight into the work being completed by Pathfinder in the Fermanagh and West Tyrone Area and the opportunity to join the Pathfinder Carers working group.
---
How to join a meeting remotely – using Pexip or Zoom
Click Here to view video tutorial
---
The ONSIDE project
The ONSIDE project is a cross border project created to address the social isolation experienced by disabled people. The aim is to create community connections for disabled people – both local and online. Unfortunately, disabled people as a community have one of the lowest uptakes of digital engagement. This coupled with the COVID-19 closure of social outlets available to disabled people means many have been left further isolated over the last few months. The focus of the ONSIDE project is to equip and upskill disabled people to get online.
The ONSIDE team will provide person-centred support via telephone and email. Digital training will be provided via Zoom. Prior to training, an ONSIDE team member will deliver an android tablet and printed support materials. During training they also provide 1-2-1 support (support is determined by participants' level of IT skills). Once participants are confident online, Community Navigators will then map out tailored social connections e.g. online hobbies, online health and well-being classes and social media platforms, based on participants' interests and needs.
For more information about this project contact 028 9029 7880 or visit the link below
https://www.disabilityaction.org/pages/category/onside-project
---
12/10/2020 – Short Break Provision in Derry/Londonderry
The Trust's Adult Learning Disability Service has been experiencing increased levels of Covid-19 related staff absence particularly in the Derry/Strabane areas. Two areas of particular challenge are the Trust provided Short Breaks (The Cottages) where 50% of staff are currently absent from work. Similarly the Trust provided Supported Living facility in Derry City-side, consisting of four houses and with a staffing compliment of 20, currently have 15 staff absent and are also managing Covid-19 positive service users in two of the houses.
Efforts to secure adequate staffing levels from Bank and Agency have not yielded the required safe staffing levels. The Trust has made the decision to temporarily suspend the Learning Disability Short Break service with immediate effect. This decision has been made to ensure adequate and consistent staffing for the Supported Living on 24/7 prioritised areas. This re-prioritisation of services is in line with the Trust surge plan.
This decision will be kept under review to ensure the minimum disruption and to enable the Short Break service recommence as soon as possible.
---
06/10/2020 – Western Health and Social Care Trust response to COVID19
As you are aware positive cases of Covid 19 continue to rise within our Trust area.  This is undoubtedly a very worrying time for you and your family.  The Trust continue to liaise with the Department of Health and the Public Health Agency to ensure that they have the very latest guidance and that they adhere to it.  Our services, i.e. Day Care, Day Opportunities, Short Break have resumed to a level that is safe, where guidance is adhered to.  This will be kept under review in line with government advice.  If any change in arrangements are required we will notify you as soon as possible.
It is important that we continue to be vigilant and do not take any unnecessary risks.  I would ask that if you believe that your family member is unwell that they do not attend Day Care or Day Opportunities.  We need to be able maintain safety and contain the risks as much as possible.
Should you require support or advice please do not hesitate to contact your social worker.
Thank you for your continued support.  Please stay safe.
Christine McLaughlin
Assistant Director Adult Learning Disability
---
New PPI Facilitator for Adult Learning Disability Services Roles
There have been two new PPI Facilitators for Adult Learning Disability Services within the Western Trust – view the videos below for a short introduction to their roles.

Jonathan McGuigan – Southern Sector – jonathan.mcguigan@westerntrust.hscni.net
Telephone – 028 8283 5124
Deirdre Kelly – Northern Sector – deirdre.kelly@westerntrust.hscni.net
Telephone – 028 7186 4323