Mobile Screening Unit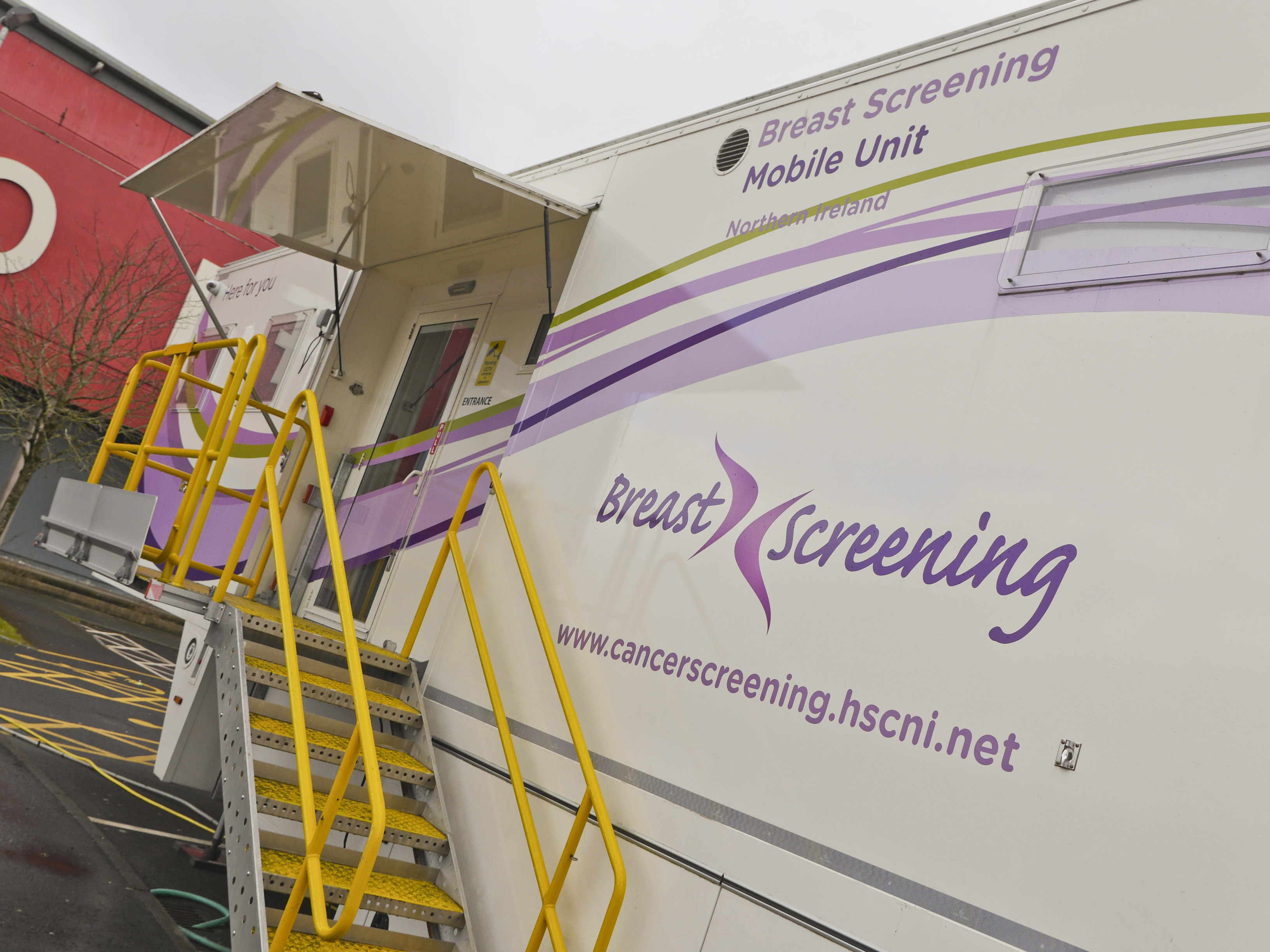 In 2014 the Western Trust took delivery of two new mobile breast screening units, each of which has the latest digital mammographic x-ray equipment installed on board. These two digital mobile screening units offer an enhanced patient experience in a more comfortable environment. The x-ray units in the mobiles produce digital images of the breasts almost instantly enabling Radiographers to check images immediately after screening which helps reduce the number of women who need to be recalled for technical reasons.
Major design features were introduced in the new units to give improvements in access, particularly for less able patients, more space within the unit, a disabled access lift, illuminated step treads to reduce the trip hazard for visually impaired clients and a staff call feature for patients who cannot manage the steps.