Staff Health and Wellbeing
We actively promote the health and wellbeing of all Western Trust Staff. We recognise that our staff are our most valuable resource and we must work towards supporting and empowering staff to enjoy good health. Maintaining a motivated, engaged and productive workforce ensures our clients and patients receive services that are of the highest quality.
We will soon launch the Western Trust Staff Health and Wellbeing Strategy 2019-2022: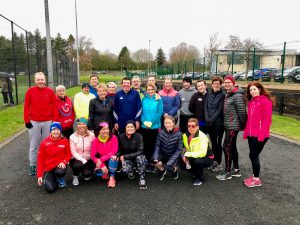 A guiding document that supports the Western Trust's vision in ensuring that it is a 'Great place to work'. This strategy builds on the efforts that have been put in place since the establishment of the Investing in Your Health strategy and action plan. We are committed to empowering each and every member of staff to take the lead in looking after their individual health and wellbeing and that of their colleagues within the workplace. We aim to encourage a culture of viewing the workplace as a place that can actively contribute to staff health and wellbeing, where personal responsibility and ownership of one's health meets the Western Trust's Vision.
There is increasing evidence that effective health and wellbeing programmes have a direct relationship with improving productivity and positive outcomes for patients. Having happy, healthy employees improves morale, reduces absenteeism, increases motivation, innovation and creation and subsequently improves performance and productivity. We have a number of existing health and wellbeing programmes available for our Staff and intend to develop and extend upon these programmes over the next few years.
W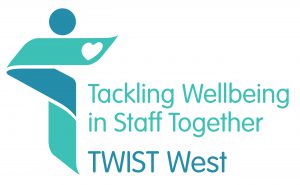 e launched our new TWIST West (Tackling Wellbeing in Staff Together) website in September 2018. This is a website dedicated to the health and wellbeing of our staff featuring health advice, latest news, upcoming events, health campaigns and our Health Champion section. We have a growing community of Health Champions who are members of the Western Trust Team with an interest in staff health and wellbeing and an eagerness to get involved. We have made good movement in the vitally important area of staff health and wellbeing in recent years and will continue to do so.
"If I want to help others be the best they can be, I must also learn to look after me."