Be Active
Any amount of physical activity is better than doing none at all. And if you are already physically active, increasing the amount you do can also benefit your health.
Being physically active can help to:
improve your physical health;
boost your mental & emotional health;
maintain a healthy weight;
manage stress
Create social opportunities
Physical activity has also been shown to reduce the risk of chronic illnesses, such as:
heart disease;
some cancers;
type 2 diabetes.
By becoming more active, you are also playing your part in protecting our environment. Walking more will reduce your carbon footprint and benefit us all for generations to come. Encouraging others to join you will also help.
Remember, sit less, move more and any amount is better than none.
How physically active do we need to be?
Click on the links below for guidance on recommended amounts of physical activity:
Guidelines for specific age groups.
Physical activity guidelines for disabled children and disabled young people 
Click on the images below for infographics explaining the guidelines for different groups.
Babies and Children

Children and Young People

Adults and Older Adults

Pregnant Women

Adults with a Disability
Walking for Health
The Walking for Health initiative is co-ordinated by the Western Health and Social Care Trust, and funded by the Public Health Agency. The initiative provides free Walk Leader training and ongoing support for anyone who would like to lead health walks as a volunteer or in a work capacity.
Walking for Health provides:
Walk Leader training
Resources to support your walking group
Insurance
Support to set up and develop your walking group
Group walks are led by friendly, specially trained volunteers who will provide support and encouragement on the way. The programme itself targets those who would like to participate in short walks (anything from 5 minutes to under 1 hour).
We work in partnership with volunteers and staff within local community groups, the Trust and other statutory organisations to promote the benefits of walking and to help people to become more active in Northern Ireland.
As a walk leader you will be making a positive impact on your own health and helping other enjoy getting outdoors and improving their health!
If you are interested in the Walking for Health programme please contact: Camilla.lowry@westerntrust.hscni.net or ellie.leonard@westerntrust.hscni.net
Daily Mile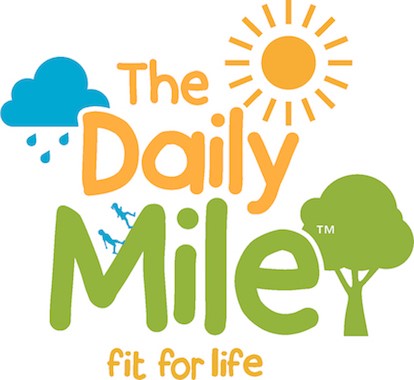 The Western Health and Social Care Trust in partnership with the Public Health Agency, The Education Authority and local Councils is promoting The Daily Mile™ and encouraging more schools to get involved.
The Daily Mile is a social physical activity, with children running, jogging or wheeling– at their own pace – in the fresh air with friends. Children can occasionally walk to catch their breath, if necessary, but should aim to run, jog or wheel for the full 15 minutes. We want every child to have the opportunity to do The Daily Mile at primary school, and are now working to build The Daily Mile's community with schools, local councils, sports bodies and other supporters in the UK and beyond.
About The Daily Mile | The Daily Mile UK
The Daily Mile advertisement supported by INEOS and ITV – YouTube
A4-Core-Principles.pdf (thedailymile.co.uk)
To register your school and receive resources contact Camilla Lowry, Physical Activity Coordinator Camilla.lowry@westerntrust.hscni.net or ellie.leonard@westerntrust.hscni.net
Sit Less & Move More
Sitting for extended periods is linked with an increased risk of heart disease, diabetes and cancer yet many of us are sedentary for over 7 hours a day.
In your free time activities like walking, dancing, playing with children or grandchildren, gardening and housework all help you #SitLess and #MoreMore
Good examples to try out are;
Stand during phone calls
Stand and take a break from your computer every 30 minutes
Use the stairs instead of the lift
Stand up during meetings
Eat lunch away from your desk
Walk to your colleague's desk instead of phoning or emailing them
Stand at the back of the room during presentations
Remember…. BEWARE OF THE CHAIR!
Key Physical Activity Messages
Sit less – move more
Aim to build up to at least 10,00 steps a day
Be active every day to benefit your health & well-being
Some physical activity is better than none
It is never too late to start being active
Physical activity need not be strenuous to achieve health benefits
Greater health benefits can be achieved by increasing the amount (duration, frequency, or intensity) of physical activity
Useful websites