Healthy Living
The Health Improvement, Equality and Involvement Department aims to improve the health and wellbeing of all people in the Western Trust area. We provide a range of services, including training, project development and a wide variety of health information and resources.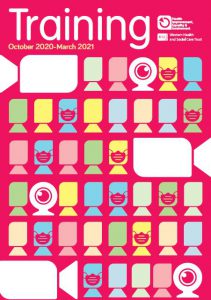 The Health Improvement Training Brochure outlines the training opportunities available. To book your place on a course please complete our booking form click here.
Click on the image on the right to view the training brochure.
Arts Care 4 U
If you wish to apply for the one of the 'Arts Care 4 U' courses please complete the separate application form for this course here.
To find out more about the work of the Health Improvement Department, email us on: health.improvement@westerntrust.hscni.net
Phone us on: (028) 7186 5127
Or write to us at:
Health Improvement Department
Maple Villa B
Gransha Park
Londonderry
BT47 6WJ